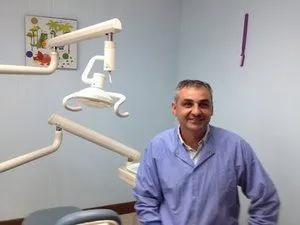 Watertown Cosmetic and Pediatric Dentistry is an Affordable Family Dental Practice for the Entire Family
Dr. Khatchatour Kazarian received a Doctor of Dental Surgery degree from the Armenian State Dental School in Yerevan Armenia. He practiced dentistry in his home country before moving to Boston to pursue additional training. Dr. Kazarian attended the advanced standing dental program at Boston University, where he received a Doctor of Dental Medicine degree. While at Boston University, he consistently performed at the top of his class.
Dr. Kazarian has extensive training on all aspects of dentistry and treats patients of all ages. he has been practicing dentistry for over 20 years and has been involved with numerous community service projects, which have enabled him to emerge as a well-rounded individual and highly skilled dentist.
Dr. Kazarian now lives in the Boston area and enjoys the company of his wife and two children. He is a very joyful person and finds great satisfaction in meeting the individual needs of each patient. His special interests include skiing, playing soccer with his kids and reading. His true passion has always been dentistry and to continuously evolve as a professional, an individual and a leader in his community.
He also speaks Armenian and Russian.
Dr Kazarian uses the latest technology, techniques and procedures.
Call Watertown Cosmetic and Pediatric Dentistry at 617-744-6681 to make your next appointment.